Lt. Col. William F. Vilas
23rd Wisconsin Volunteer Infantry
A View of the Vicksburg Campaign
A Paper Read Before the Madison Literary Club
October 14, 1907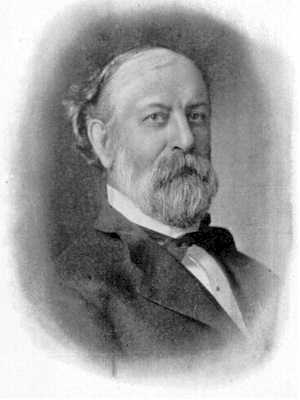 William Freeman Vilas
23rd Wisconsin Volunteer Infantry

Grant, who had passed the night at Clinton, himself pushed early to the front, cleared the roads of wagon trains, and hurried forward the troops. Pemberton had planted his forces to great advantage on Champion's Hill, excellently adapted to defence by its precipitous front with a deep ravine at its foot. The ensuing battle was fiercely contested for many hours, but between three and four of the afternoon, the retreat began, and the rout of the enemy was severe. His loss in killed, wounded, and prisoners was over 6,500, one division under Loring was cut off from his right, wandering away south, and never got to Vicksburg, and the troops retreating to the Big Black were demoralized and in disorder.
Grant says that had he known the local geography so as to have availed of an opportunity he did not appreciate, or had McClernand fought his corps with the ardor he ought to have shown, Pemberton could not have got back to Vicksburg with an organized force. The Union troops lost nearly 2,500 in this hot battle.
But it decided the campaign. NO chance of junction with Pemberton remained to General Johnson: though Pemberton might, and as Grant thought should, have abandoned Vicksburg and after crossing the Black have made a quick march north on its western side and then have reached Johnson. But he did not, and before daybreak Grant pushed after him, to find that his rear was making a final stand at their works of defence around the Black River bridge.