The Diary of
Brig. Gen. Joseph Stockton
72nd Illinois Infantry Volunteers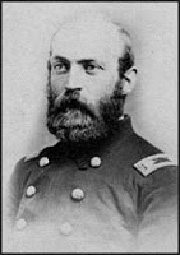 May 16. Started at four a.m. Reached Raymond by ten o'clock. The churches were full of the wounded rebels and our men, for there had been quite a fight here, as well as at Port Gibson. We had cleaned the rebels out and our men were in the best of spirits. While resting here, heard firing in the distance. Started at quick time ; men were drawn up in line of battle about five miles from Raymond, across a road, but the enemy had gone around us. Orders came to move forward in a hurry. Met some brigades resting on the road, but General Wilson of Grant's staff hurried us forward across fields and arrived at Champion's Hill just as the enemy fled. We were pushed forward to the front and slept on the field of battle. Dead rebels and Union soldiers were lying all around us. The enemy had fled across the Big Black River. Our victory had been complete, captured over two thousand men, seventeen pieces of artillery and a number of battle flags. Marched twenty-five miles today.
---
The End of the Story:
Mary Elizabeth Champion
By Rebecca Blackwell Drake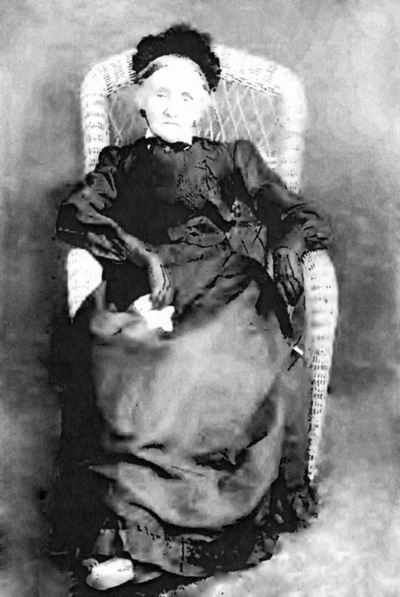 Matilda Champion at age 77 years
Mary Elizabeth Champion was the first child born to Sid and Matilda Champion of Champion Hill. She was born in 1855 and was followed by three brothers in the ensuing years: Wallace Montgomery, William Balfour; and Sid Champion Jr. Mary was only six years old when her father enlisted with the 28th Mississippi Cavalry and left for Vicksburg where his regiment was assigned to protect the river city.
The war took an enormous toll on the Champion family. They lost most of their possessions, including their home and most of their slaves. In July of 1863, after the family home was burned, Matilda took the children to a rural site in Rankin County where she and the children lived until the end of the war. Matilda referred to the temporary home as her refuge home.
---
I Was There: The Battle of Champion Hill
By Bertha Lewis
A Memorial Poem Read at the Sesquicentennial of the Battle of Champion Hill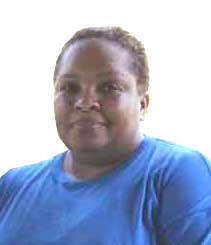 For almost half a century, Bertha Lewis has felt the ghost of the soldiers who fought on the land she calls home. Home for Bertha is Champion Hill where Blue met Gray on May 16, 1863, in a pivotal battle that turned the tide for the Union Army. Her poem "I Was There: The Battle of Champion Hill" was written for the Sesquicentennial of the Battle of Champion Hill. Bertha's desire was to honor those who fought and died and their ancestors who received honorary medallions in their memory.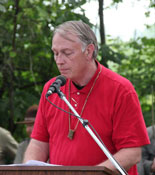 Ed Shelnut, actor and performer, read "I Was There: The Battle of Champion Hill" at the Sesquicentennial event. Ed is a graduate of the Guildhall School of Music and Drama, London and a former member of the Screen Actors Guild. He has appeared in three feature films and numerous radio & TV shows. Ed is presently an instructor at the Mississippi School for the Blind.
---
Sesquicentennial Event a Grand Success
By Rebecca Blackwell Drake
On May 18th, 2013, over 600 visitors arrived at Champion Hill to be a part of the 150th Anniversary Commemoration. The visitors came from 22 states and more than 200 of those present were descendants of those who fought in the battle.
The Champion Hill Road leading from Bolton to the battlefield set the stage for those who had never visited the historic site. Sections of the Old Jackson-Vicksburg Road, Grant's 1863 pathway to Champion Hill was visible nearby. Magnolia trees were in full bloom, just as they were on May 16, 1863, when the battle was fought. Union soldiers were taken with the magnolia trees, describing them as white flowers whose blooms were the size of a hat. The picturesque sunken road was draped with arching tree limbs, forming a sight almost comparable to that of Oak Alley in Louisiana.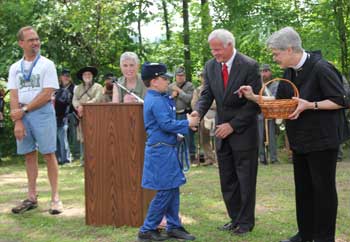 Bertram Hayes-Davis shakes the hand of Joshua C. Eddington (Illinois) during the Honorary Medallion presentation. Sid Champion V, Rebecca Blackwell Drake and Reverend Billie Abraham presented medallions to recipients from twenty-two states during the morning ceremony.
---
Photography from 150th Anniversary Event
May 18, 2013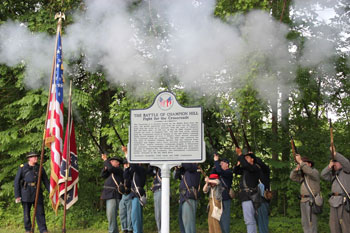 click for more >>>
---
By Rebecca Blackwell Drake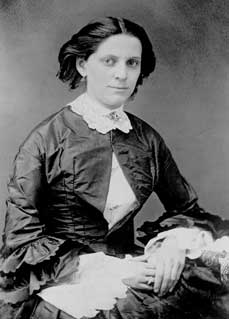 In 1862, when the War came to Mississippi, one of the Confederate officers assigned to protect the Big Black River railroad bridge between Edwards and Bovina was Brig. Gen. John S. Bowen, commander of the First Missouri Regiment. Accompanying Bowen to Mississippi was his pregnant wife, Mary Kennerly Bowen of St. Louis. She refused to be separated from her husband. When Bowen left St. Louis to enter the war, Mary was by his side, leaving their two small children, Menard Kennerly (age seven) and Anna, (age two, at the family home to be cared for by Mary's mother.
General Bowen received his first real taste of war on April 6, 1862, when, during the battle of Shiloh, he had two horses shot from under him and was severely wounded. Mary accompanied him to Memphis where he was hospitalized until early May. Bowen rejoined his regiment at Corinth and was soon ordered to Vicksburg to defend the city from naval attacks.
Commemorative Medallions
Awarded to Descendants of Soldiers Who Fought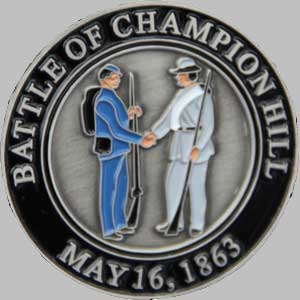 Sesquicentennial Event
Battle of Champion Hill
May 18, 2013
Medallion Honoring
The Soldiers Who Fought
Medallions are now available for purchase by the public.
Plain Medallions ~ $20
Medallions in presentation boxes or on plastic presentation stands ~ $25
Send a check payable to the Champion Heritage Foundation,
Rebecca B. Drake
P.O. Box 336
Raymond, MS 39154
---
Champion Hill Tours
With Sid Champion V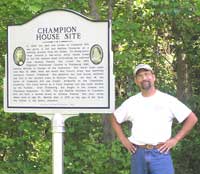 Tour Champion Hill with Sid J. Champion (Sid V), the great-great-grandson of Sid and Matilda Champion.
The Cross Roads

Old Jackson Road

The Hill of Death

Original House Site and Historic Marker

Midway Station

Family Cemetery and Memorabilia

Margie Bearss Memorial
$50 per person (minimum of 2) Call 601-316-4894
<click for more
and tourists comments>
---

NEW

LEAVES
The Diary of Elizabeth Meade Ingraham
The Rebel Sister of
General George Meade
By Rebecca B. Drake & Sue B. Moore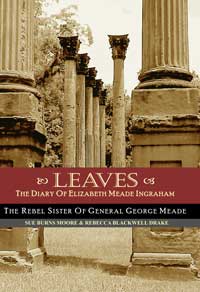 ---
Collected Stories of the Vicksburg Campaign
By Rebecca Drake and Margie Bearss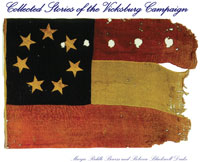 ---
Darwina's Diary: A View of Champion Hill ~ 1865
Edited By
Rebecca Drake and Margie Bearss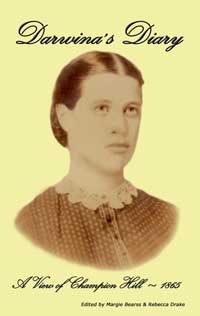 ---
My Dear Wife ~
Letters to Matilda
The Civil War Letters of Sid and Matilda Champion
By Rebecca Drake and Margie Bearss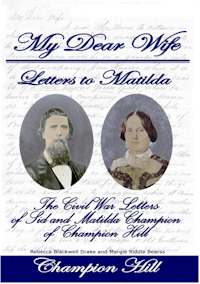 ---