The Struggle at Champion's Hill
A Terrible Day Which Cost the Confederacy Vicksburg
By P. MITCHELL
Corporal 16th Ohio Battery

The National Tribune, Thursday, August 3, 1899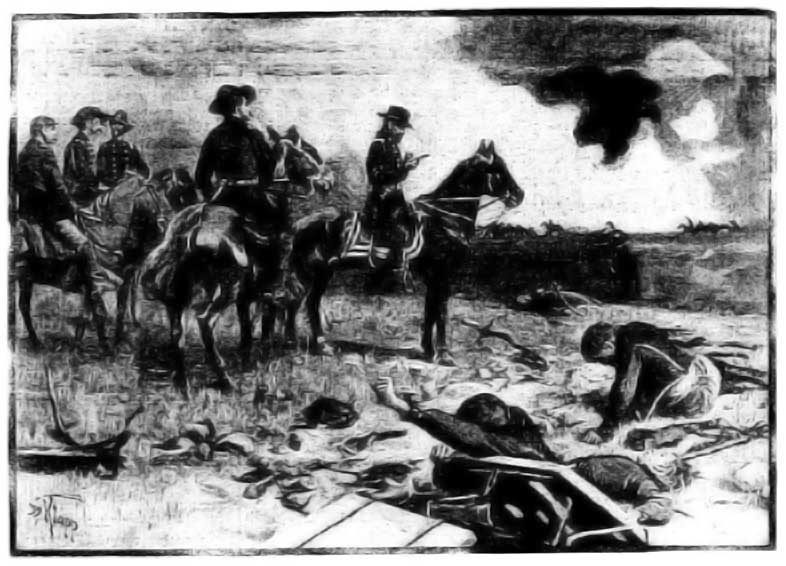 For many years I have been a constant reader of THE NATIONAL TRIBUNE, and in all that time, so little has been written on the campaign about Vicksburg that I have wondered at the silence. I have wondered because, from beginning to end, there was everyday material out of which to weave as thrilling and heroic stories as were ever written of men and war.
Of all the campaigns made for the preservation of the Union it certainly was one of the most important and successful; important, indeed, for at that time the Nation, staggering under the calamities of the Fall and Winter before, felt that the very life of the Republic was in mortal peril, and any reverse to our arms then would have been ruinous to our cause. The year before had been one of blunders at the War Department and of great disasters in the field. The Army of the Potomac had been driven from before Richmond, and from the Rapidan, and had finally been shattered into disheartened fragments on the heights of Fredericksburg. Buell had been forced back from Chattanooga to Nashville. Morgan been compelled to evacuate Cumberland Gap. Sherman had but recently been repulsed with great loss at Haines's Bluffs.

---
The Battle of Champion Hill
May 16, 2015
A Photographic Journey
---
Diary of Wesley Olin Connor
Cherokee Artillery, CSA
Cave Spring, Georgia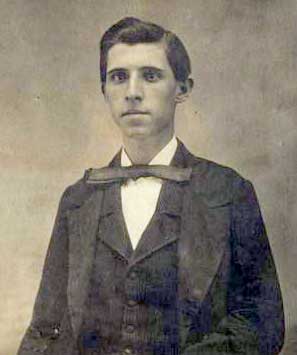 Champion Hill, Saturday May 16. 11 o'clock, we were ordered into position on that portion of the line parallel with the railroad. Moved round and found General Stevenson's division hotly engaged. Some of the Alabama regiments had already given back, came into position in a field to the left of the division within six hundred yards of a Yankee battery of Napoleon guns. We fired fifteen or twenty rounds from each gun, but it was hot work. Shot, shell and shrapnel flew thick and fast around us. Here fell Hutchens, killed, and Lumpkin and Anthony mortally wounded.
---
Lieut. M. C. Leak - "Recalling the Battle of Shiloh"
1862 Letter Written from Edwards Station
By Sue Burns Moore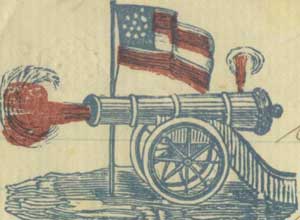 Lieut. Moses Capers Leak of the "Claiborne Invincibles," Co. H, 17th Louisiana Infantry wrote his older sister Sarah Leak Simmons of Cave Springs, Georgia, a detailed letter from camp at Edwards, Hinds County, Mississippi about his recent experience at the great battle of Shiloh, April 7-8, 1862. Leak first volunteered as a private May 18, 1861, at Camp Moore, LA, but when his year was up, he re-enlisted at Edwards on May 23, 1862, and was elected as first lieutenant of his company. That fall he was sent back to Claiborne Parish on a 25-day leave to obtain clothing for his men who would soon see action in the last week of December at Chickasaw Bluff as skirmishers led by Capt. Paul Hamilton of Gen. Stephen D. Lee's staff.
On May 1, 1863, outnumbered by Grant's army four to one, they would fight in Baldwin Brigade in the Battle of Port Gibson, retiring to Vicksburg on May 3 to build breastworks and rifle pits. Within two weeks they were called out to Baker's Creek and the decisive Battle of Champion Hill. However, arriving too late in the battle, they did not see action there. After camping for a time near the Big Black, they returned to Vicksburg where, by May 17, they went into the trenches for the long and terrible siege. Lieut. Leak was mortally wounded during the attack on Fort Hill, May 30 and died during the night of June 4.
---
Blue & Gray Reunion
Champion Hill, 1890
The New Mississippian,
(Jackson, Mississippi) June 4, 1890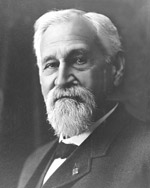 The Blue and the Gray Re-union at Vicksburg last week was taken advantage of to celebrate the battle of Champion Hill, by a grand barbecue and picnic on Thursday last [May 29].
This historic battle-ground is situated on a lofty eminence one mile South of a point on the A. & V. R. R. about midway between Jackson and Vicksburg. The two regular trains from Jackson were loaded to the guards with passengers, and in the two excursion trains run out from Vicksburg the sign "standing room only," was early displayed, while the wagon roads were lined with vehicles and dust.
---
I Was There: The Battle of Champion Hill
By Bertha Lewis
A Memorial Poem
---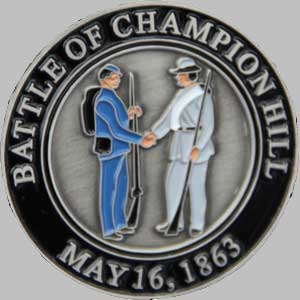 Medallion Honoring
The Soldiers Who Fought
Medallions are now available for purchase by the public.
Plain Medallions ~ $20
Medallions in presentation boxes or on plastic presentation stands ~ $25
Send a check payable to the Champion Heritage Foundation,
Rebecca B. Drake
P.O. Box 336
Raymond, MS 39154
---
Champion Hill Tours
With Sid Champion V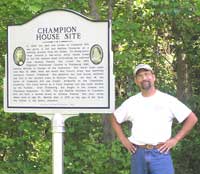 The Cross Roads
Old Jackson Road
The Hill of Death
Original House Site & Historic Marker
Midway Station
Family Cemetery and Memorabilia
Margie Bearss Memorial
$50 per person (minimum of 2) Call 601-316-4894
<click for more
and tourists comments>
---

NEW

LEAVES
The Diary of Elizabeth Meade Ingraham
The Rebel Sister of
General George Meade
By Rebecca B. Drake & Sue B. Moore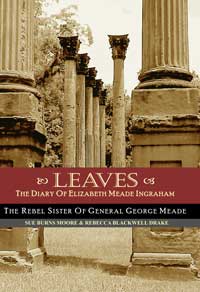 ---
Collected Stories of the Vicksburg Campaign
By Rebecca Drake and Margie Bearss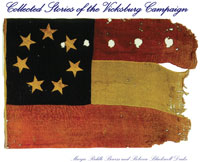 ---
Darwina's Diary: A View of Champion Hill ~ 1865
Edited By
Rebecca Drake and Margie Bearss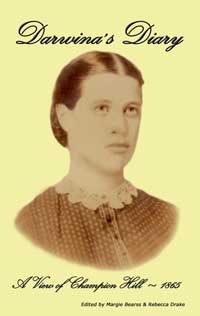 ---
My Dear Wife ~
Letters to Matilda
The Civil War Letters of Sid and Matilda Champion
By Rebecca Drake and Margie Bearss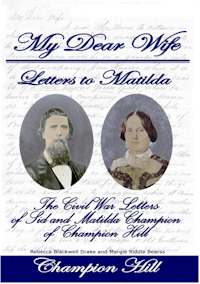 ---